Who we are?
The year was 1995 when M/s Unique Speditorer Pvt. Ltd. (formerly called M/s Unique Forwarders), a Gujarat based company, was founded by Mr. Pravin. M. Nagda with a vision to make moves, smooth in the field of Clearing, Forwarding, Shipping, Consolidation, Transportation, Warehousing and other Logistic Services. The company began on a modest note with a very clear focus – DELIVER COMPLETE LOGISTIC SOLUTIONS ACROSS INDIA AND STRIVE FOR TOTAL CUSTOMER SATISFACTION. This focus, supported by a vision for new opportunities, soon saw Unique Forwarders growth and evolved into a logistic service partner who delivered results. With a focus and constant dedication in building up a comprehensive and relevant portfolio of logistic solutions and further driven by the motto "WE MAKE MOVES, SMOOTH"; the company was on course to the path of growth and within a short span of 4 years, the company quickly grew to a "group of companies" under the banner of Unique Group of Companies.
Core Competence
The directors are having 30years of experience in field of Customs / Port Handling & Forwarding Business.
The Company have branches at Mumbai (Nhava Sheva / MbPT / Airport), Mundra Port, Ahmedabad (ICD/Airport), Pipavav Port, Hazira Port (Surat), Vadodara and New Delhi (ICD/Airport)
We are members of MRAI, MCHAA, BCHAA, KCHAA, FFFAI, FIATA, GCCI.
Handling almost all types of cargo in Containers,Bulk, Liquid by Sea / Air.
Handling in all types of Schemes like EPCG, SHIS, VKGUY, DBK, Advance Authorisation License & 100% EOU.
Company has their own legal cell who provide legal assistance in matters pertaining to Exim Policy, Notifications, Value, Classification & daily updations on day to day Custom Excise Notifications etc.
Subscribers of the almost all leading price bulletins and tax subscriptions.
Having excellent professional relations with the CFS personnel's, Port authorities, Terminal owners etc.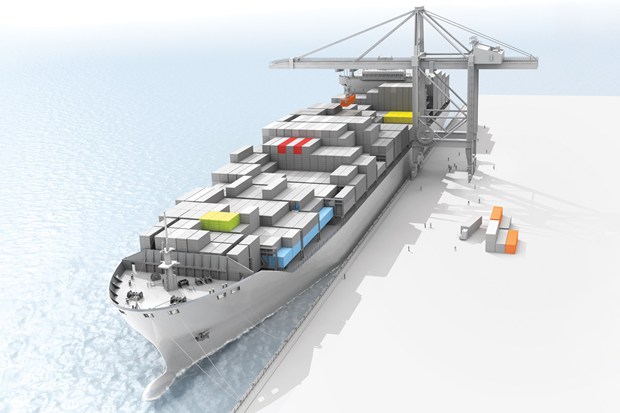 Services To Clients
 Providing legal assistance in matters of notification, policy, Bare Acts or any other interpretation related to Import/Export ,clearance.
 Liasoning with the various Ministries for issuance of essentiality certificates required for availing various exemptions on behalf of clients.
 Handling of all types of Import/Export Containerised Cargo, Dry Bulk Cargo, Liquid Bulk cargo, ODC Cargo, Air cargo etc.
 Clearance under various schemes like EPCG, MEIS, Duty Drawback, Advance Authorisation, Project Import etc.
 Specialisation in clearance of Project Import and have successfully offered our service to the Ceramic, Food, Auto Industries.
 Have recently successfully handled the project clearance of M/s Yangfeng Visteon India Automotive Trim System Pvt. Ltd., suppliers of Honda Cars.
We have separate cell for processing SAD 4% Refund.
We are experts in clearance of any type of Scrap basically Brass & Copper Scrap. At present we are handling clearance of many well know Importers from Jamnagar, Muradabad & Delhi who import Brass & Copper Scrap.
Aims & Objectives
To provide clearance services in EX-IM trade with maximum satisfaction to the customers at all levels with dedication, commitment, professionalism & honesty.
We are Passionately Driven by
Quality Service
Commitment
Environmental Principles
Our Goals
We understand the importance of global network, as customers will be able to run their business with us anywhere in the world. We have established a network of representatives that spans worldwide and in developing the trade. Our constant and continuous endeavor to improve and upgrade our services and efficiency levels have made us one of the few players offering a whale range of customized services in the field of clearing and forwarding under the same roof. To fulfill our valuable customer's demands and to give them utmost satisfaction, we have earmarked handling of export and import consignments as our immediate thrust area. This dedication has elevated us to the point where we stand as the first choice for many reputed EX-IM Organizations.